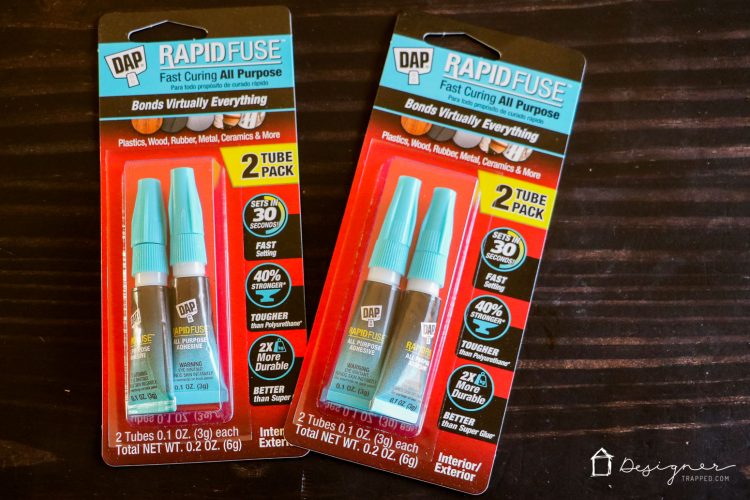 DAP RapidFuse All Purpose Adhesive bonds virtually everything. With a 30 second set time, there are so many possibilities for projects and quick fixes.
To get you started, we have a list of 9 DIY projects that all use RapidFuse.
Felt Ball Letter
Wooden Footstools
Bookends
Wooden Wall Art
Ikea Lack Hack
Inspirational Sign
Pallet Frames
Pipe Table
Sandal Repair
This link takes you to detailed instructions for each project .