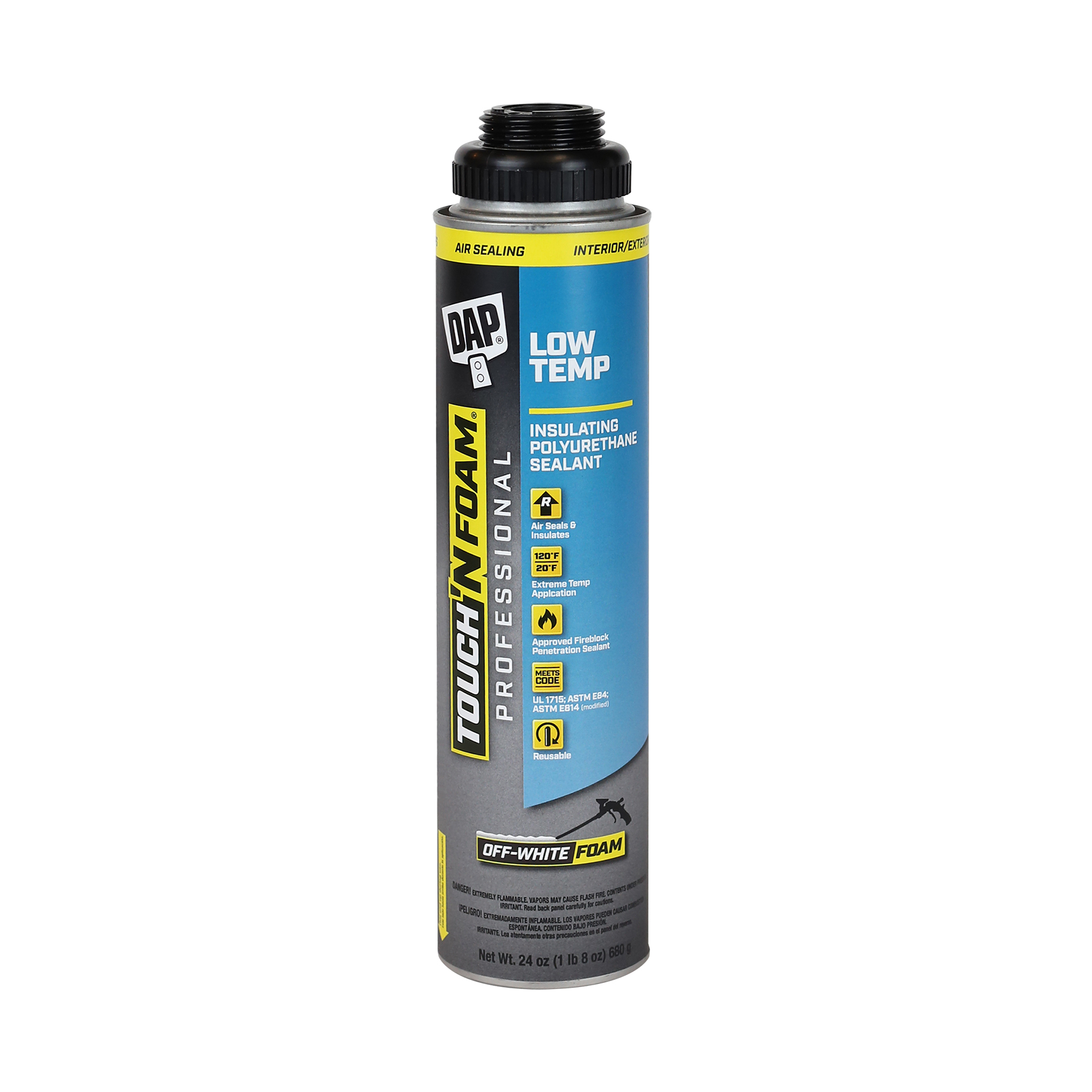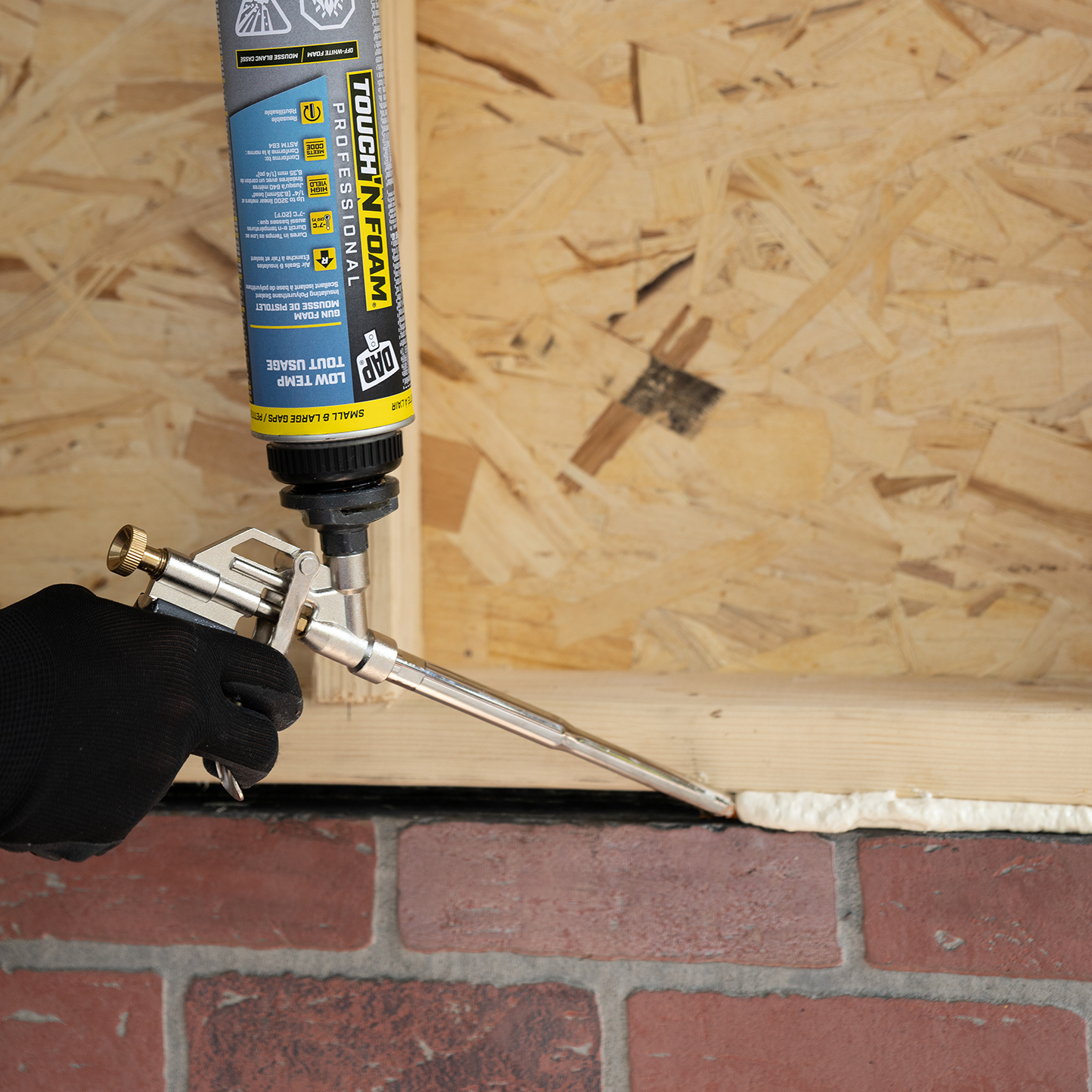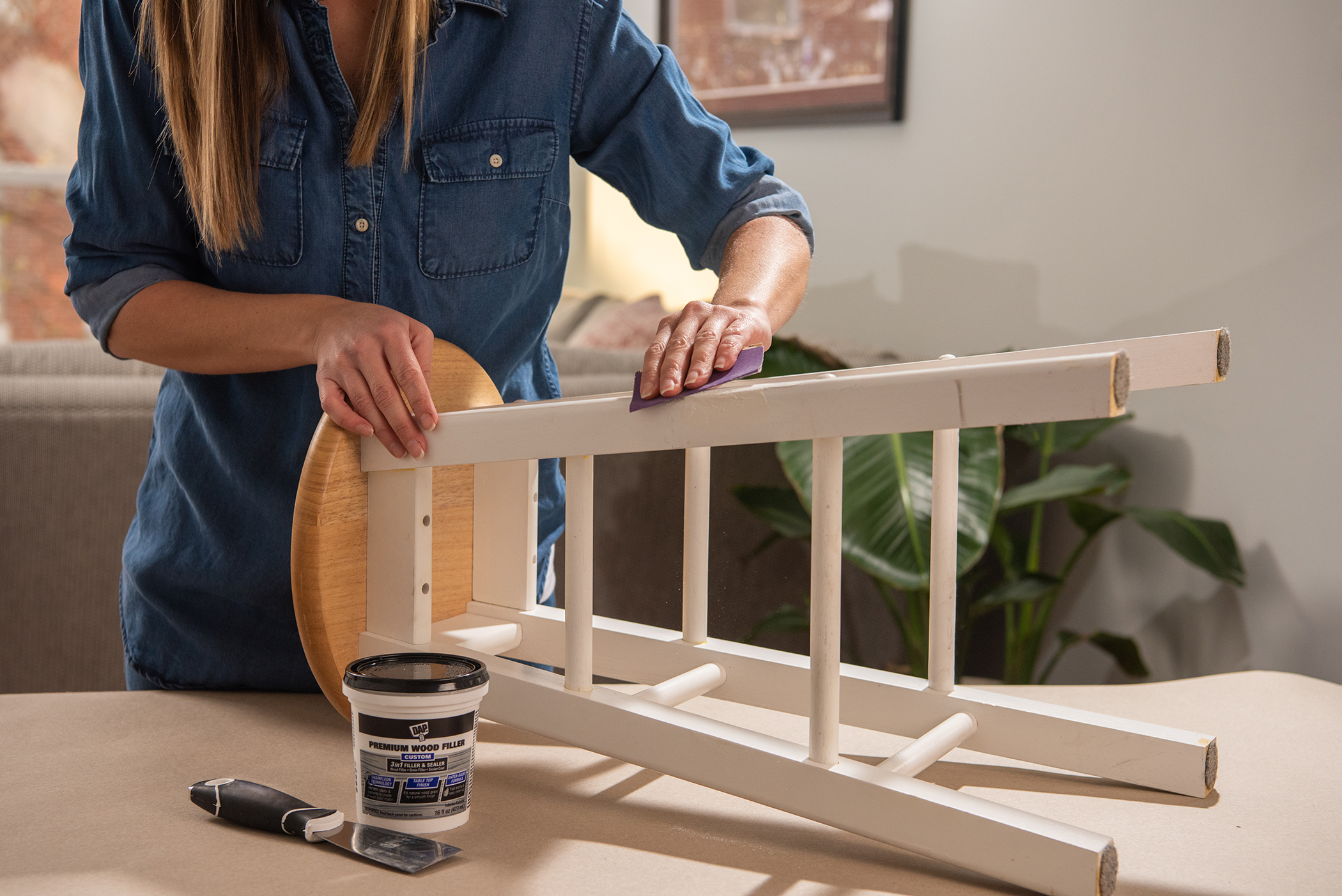 Touch 'n Foam® Professional Low Temp Sealant
Best For:
One-component polyurethane foam sealant that fills, expands and insulates in extreme temperatures as low as 20°F/-7°C without cracking or hardening. For use with gun foam applicators for greater control and adjustable output.
Key Features
Air Seals

All Seasons

Class A

Gun Grade
Specifications

| SKU | Code | Unit Size | Color | Dimensions (in.) | Weight | Case Pack | Cases/Pallet |
| --- | --- | --- | --- | --- | --- | --- | --- |
| 7565002440 | 02440 | 24 OZ | OFF WHITE | 11.25x8.5x11.5 | 23.37 lbs. | 12 | 72 |
FAQs

In what temperatures should I use Touch 'n Foam Professional?

For best results, the can should be at room temperature with an ambient temperature between 70°-90°F (21°-38°C) and with > 40% relative humidity. Some formulas have lower and higher temperature application ranges, please refer to your specific package label.

How do I store Touch 'n Foam Professional?

Turn gun's flow control knob to closed position and store can in upright position (with gun still attached). To restart, shake well for 30 seconds, turn flow control knob to open position and dispense foam follow the instruction above. Store can upright below 90°F & above freezing temperature. Maximum Storage: 15 days. For final cleaning, remove old foam can and use DAP Polyurethane Foam Cleaner to flush applicator.

Can Touch 'n Foam Professional be used outdoors?

We recommend Touch 'n Foam Professional Landscaping foam for exterior applications, this foam will not discolor or break down in sunlight like other foams. It is plant and fish safe and the dark color blends into shadows well. Other Touch 'n Foam Professional foam formulas may also be used indoors or outdoors. These foams should be painted when used outside in order to prevent discoloration and break down from UV exposure.

Can Touch 'n Foam Professional Gun foam be used to insulate a wall?

Touch 'n Foam Professional sealants are formulated to fill cracks, gaps and small voids. The project requires ventilation and humidity to cure. Larger voids may not allow enough air or moisture penetration for proper curing. Touch 'n Foam Professional products should not be used in any closed cavity that limits air/moisture exposure or the ability of the product the free rise (expand).

Is Touch 'n Foam Professional waterproof?

Touch 'n Foam Professional sealants are water-resistant, however they are not intended for use in submerged/below-waterline applications.

Is Touch 'n Foam Professional fire retardant?

Touch 'n Foam Professional sealants meet the criteria of flame/smoke spread to be classified as a Class A foam. While these foam sealants are fire retardant (self-extinguishing when flame is removed), they are not intended to be used a fire barrier or fire stop.
description
Find Resources
Find what you need for your next job or project.
Search Resources
person
Customer Support
Our team of highly trained customer support staff is here to help with either product or project advice.
Contact Us