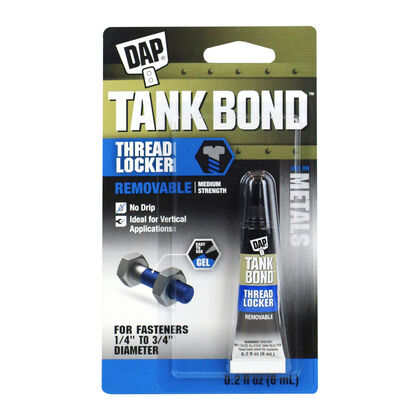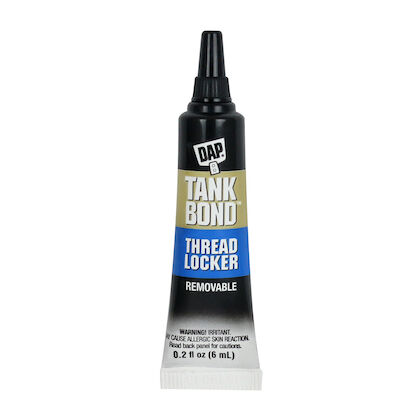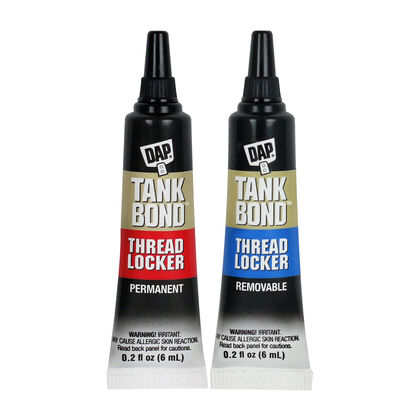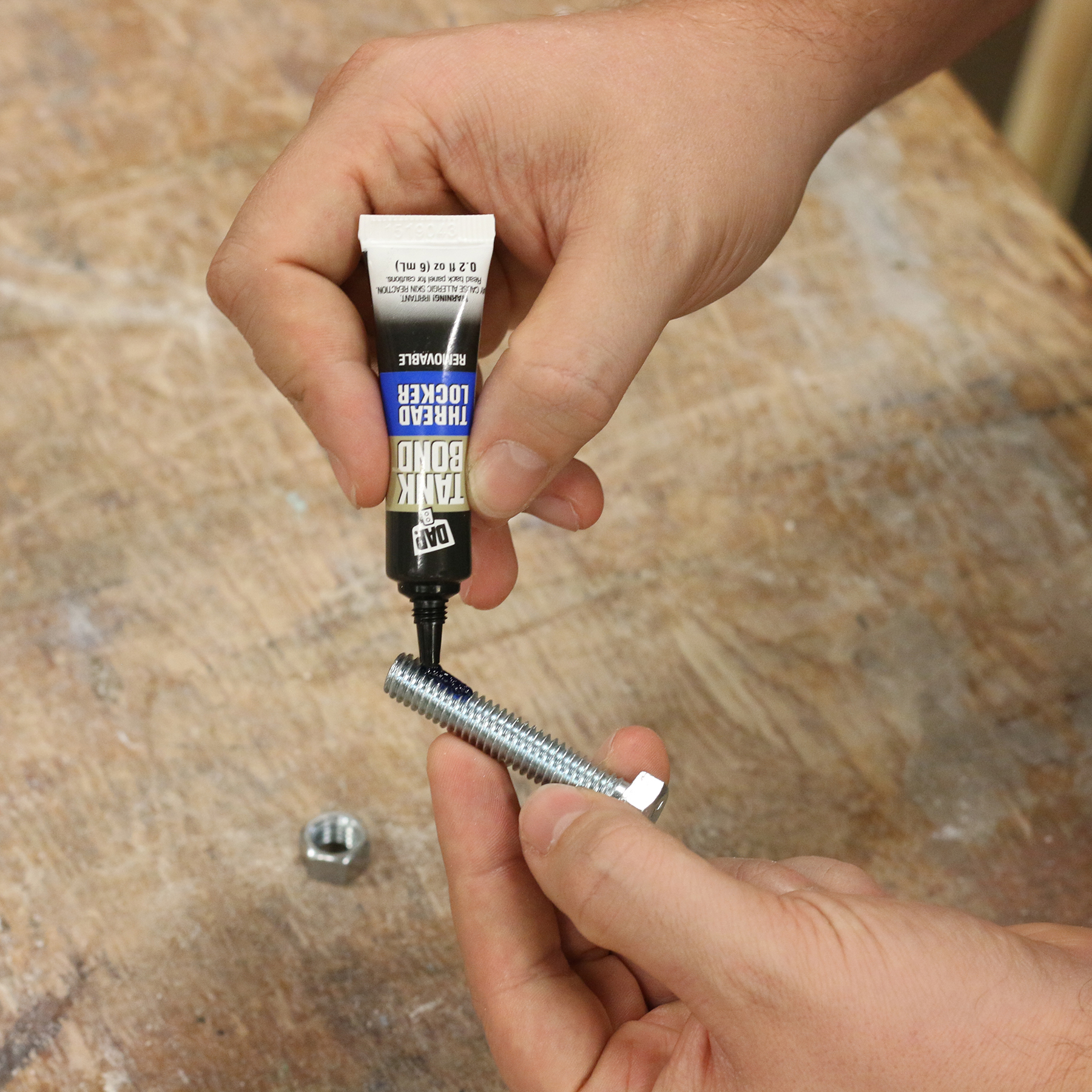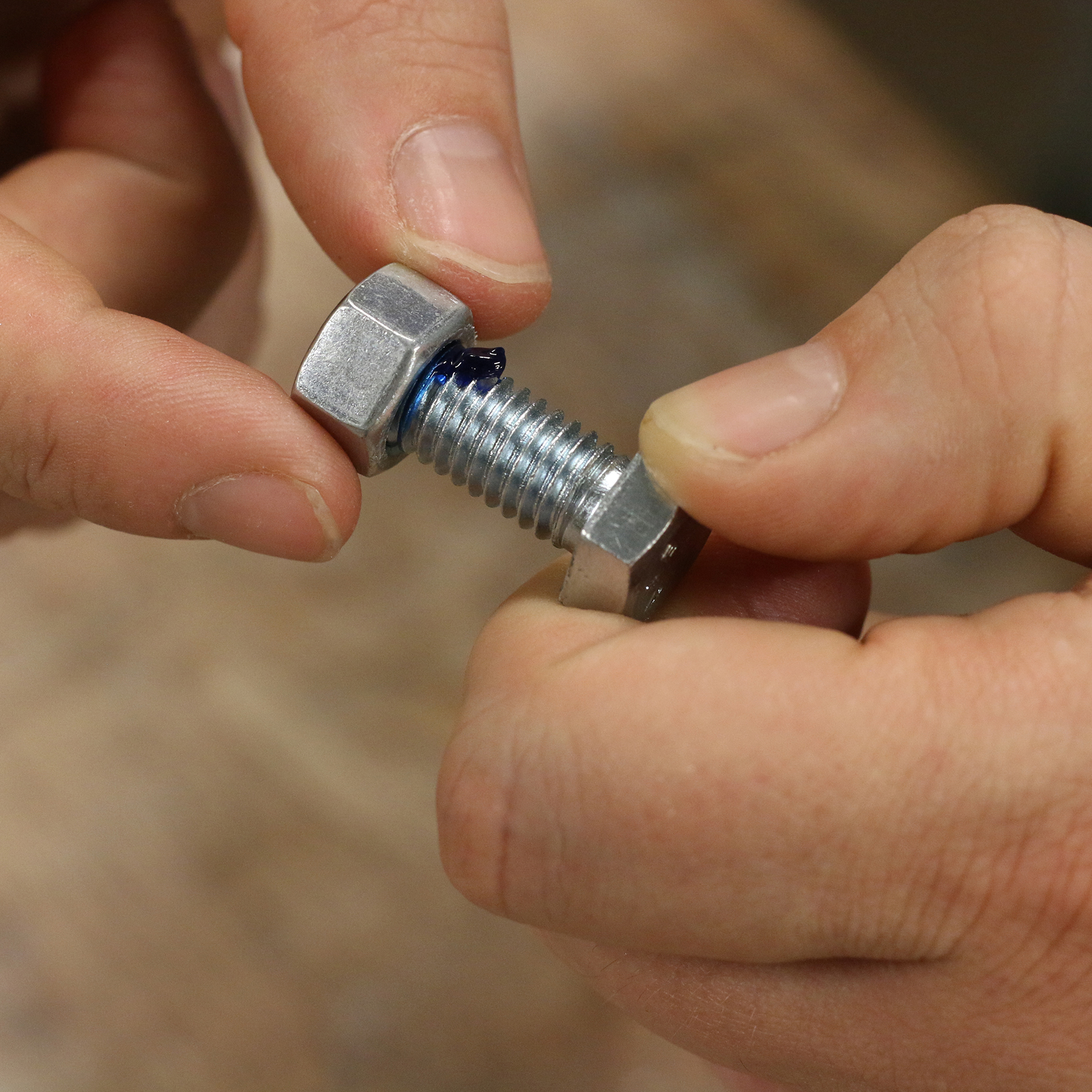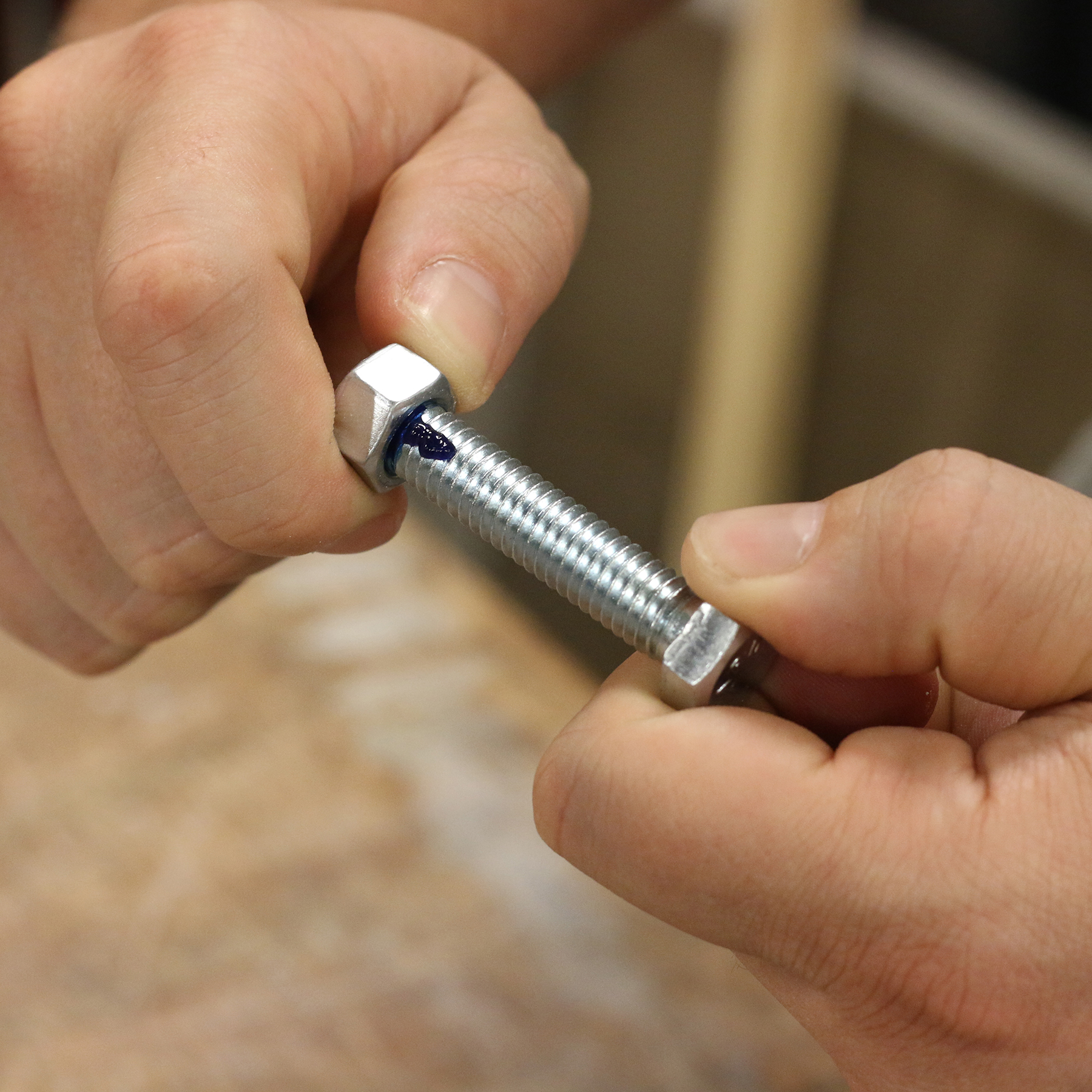 Tank Bond™ Removable Gel Threadlocker
Best For:
Tank Bond Removable Gel Threadlocker is an all-purpose, medium-strength formula that creates a strong, removable bond between fasteners and bolts. Our no-drip, gel formula lets you to place the threadlocker adhesive where you need it with more precision and less mess. Create a vibration-proof lock between nuts and bolts that still allows for disassembly with standard hand tools.
Key Features
Gel Formula

Absorbs Shock & Vibrations
Specifications

| SKU | Code | Unit Size | Color | Dimensions (in.) | Weight | Case Pack | Cases/Pallet |
| --- | --- | --- | --- | --- | --- | --- | --- |
| 7079800165 | 00165 | 0.2 FL OZ | BLUE | 7.25x5.5x4.75 | 0.6 lbs. | 12 | 378 |
FAQs

What is the difference between this Threadlocker and what I am used to using?

Tank Bond Threadlockers are high performance industrial formulas. A key difference between Tank Bond Threadlockers and other threadlockers is that our product utilizes a gel formula providing more precise applications to the end user.

Will the gel formula spread easily?

Yes. The formula spreads easily when installed into place. When applying the gel threadlocker formula, it is best to ensure adhesive is applied all the way around the screw by using the tip of the tube to push the product.

Is the Red Permanent formula truly permanent?

No, however it is extremely difficult to remove in that it takes a large amount of torque and high heat to weaken the bond enough for removal.

Can either formula withstand high heat?

Yes, both formulas will withstand high heat up to 300 degrees Fahrenheit once they are fully cured.

Can these Threadlockers be used on multi-materials like wood or plastic?

No. They only work on a tight metal to metal fit. For multi-material applications, use Thread Stopper.

Can a fastener bonded with removable threadlocker be reused & replaced?

Once a fastener bonded with Removable Threadlocker has been forcibly loosened, the bond is broken and it can not simply be reused and replaced. To reuse the fastener, it should be cleaned of all residue from the cured bond before reapplying and reinstalling. Usually it's easier to use a new fastener. If you intend to remove and replace a fastener, consider using Thread Stopper.
description
Find Resources
Find what you need for your next job or project.
Search Resources
person
Customer Support
Our team of highly trained customer support staff is here to help with either product or project advice.
Contact Us